Can SEO be Guaranteed?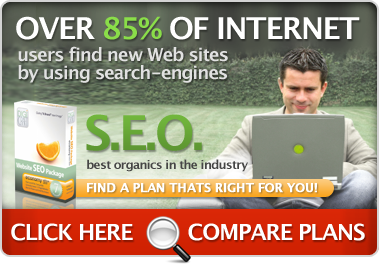 Let's define SEO first.
SEO stands for Search Engine Optimization. SEO is the technique of organizing and displaying the important information in a matter that is easily converted into search engine results. The process of generating a search result is done by search engine spiders. Exceptional SEO practices results in an increase in the amount of quality traffic to a website from organic (natural or algorithmic) search engine results. Typically the sooner a site is displayed in search engine results, or the higher it "ranks" within the results, there is a better chance of increasing the number of visitors to that particular website. Targeting different search queries, image and video searches, local geographic searches and industry-specific searches are all influenced by SEO through meta information, quality links and unique content.
The difficulty of attaining a top ranking.
Through organic (natural or algorithmic) search engine results it is impossible to guarantee the number one spot or to guarantee being listed on the first page for any particular keyword. It all depends upon the popularity of a particular keyword or key phrase. If you have the need to be at the top of the ranks with a very common keyword you may consider signing up with one of our Digi Craft paid campaigns. We also have a full report of your ranking status that can date back to the beginning of your relationship with Digi Craft.
The amount of traffic it will generate.
We have developed our own SEO software that allows us to do relevant searches to determine competitors keywords that are driving large volumes of traffic and do a cross reference comparison with your website. If you use Digi Craft's website statistics software you are able to determine how many people per month visit a certain website based off of the keywords that are being used. Our proprietary software then gives us information about suggested keywords that will help keep our clients many steps ahead of their competition. More importantly we have the ability to create the proper keywords that will not only drive more traffic but also increase the quality of the visitor to your website which in turn will help with your conversion ratio
Hot Campaign Technology
"The Next Level Of Monetization"
Multi Channel Advertise
Increase Performance
Manage Sales People
Combine CRM & Sales
Gain Market Share
Analytical Data
Accountability
Scalability